Speaking at GMO Developers Night #38, a tech event for engineers
~Customer support with former engineers~
Tweet
GMO Payment Gateway, Inc.
September 20, 2023
GMO Payment Gateway, Inc. Systems Division Customer Support Department members will participate in "GMO Developers Night #38" on Tuesday, September 26, 2023 for "Customer Support with Former Engineers" We will hold a talk session titled.
GMO Payment Gateway provides payment-based services that support online, cashless, DX, etc., and Online Payment Servicehas been introduced to more than 150,000 merchants in a wide variety of industries and industries (consolidated figures as of the end of June 2023).
Our Customer Support Department provides manned and unmanned (self-support) business support for both technical and operational aspects in response to a wide range of inquiries from member stores.
This time, we will talk about the significance and role of former engineers in charge of technical support, and the first time in payment processing industryObtained Support Center Certification Customer Support DepartmentHere's a behind-the-scenes look at how it's made.
Please refer to the "Overview" section for details.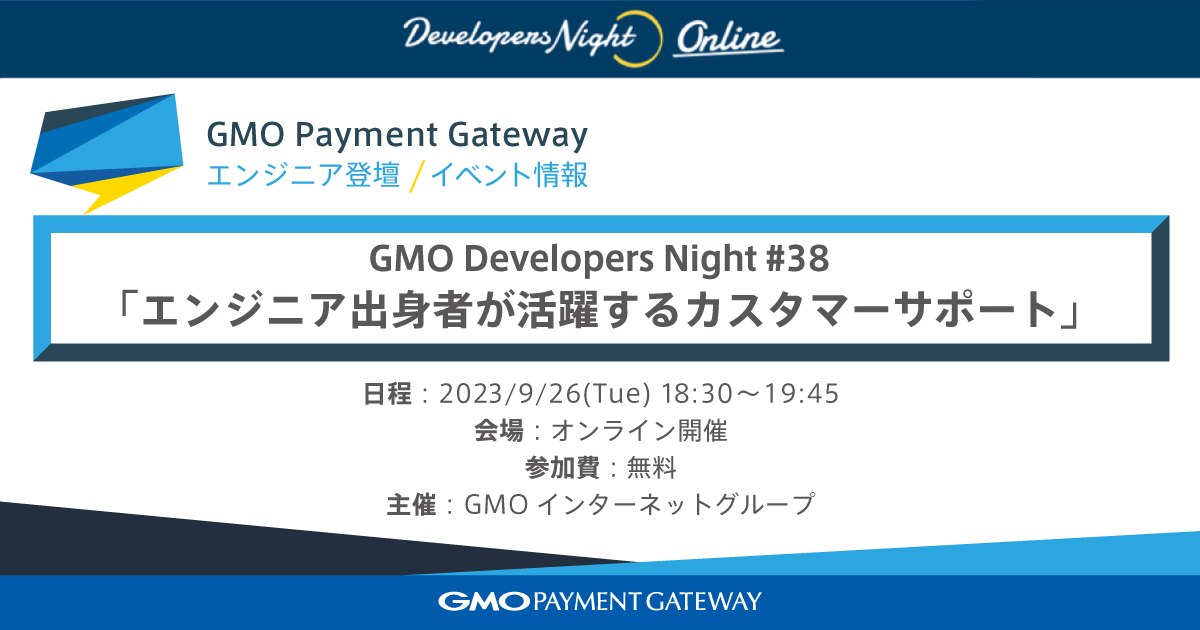 Overview
Title
GMO Developers Night #38
"Customer support with former engineers"
Schedule
Tuesday, September 26, 2023 18:30~19:45
Place
Held online
Fee
FREE
URL
https://gmo.connpass.com/event/295100/