Speaking at "JJUG CCC 2023 Spring"
~Spring Boot property operation to prevent human error~
Tweet
GMO Payment Gateway, Inc.
May 26, 2023
GMO Payment Gateway, Inc. (GMO-PG) Systems Division Related Business Services Management Department Members of JJUG CCC 2023 Spring will hold a talk session titled "Spring Boot Property Operation to Prevent Human Error" at "JJUG CCC 2023 Spring" to be held on Sunday, June 4, 2023.
GMO-PG is developing "GMO Payment After Delivery" provided by GMO Payment Service, a consolidated company. Based on the concept of human error prevention, we operate properties to enable developers to develop safely.
In this session, we will introduce such efforts using implementation examples.
Please see "Overview" for details.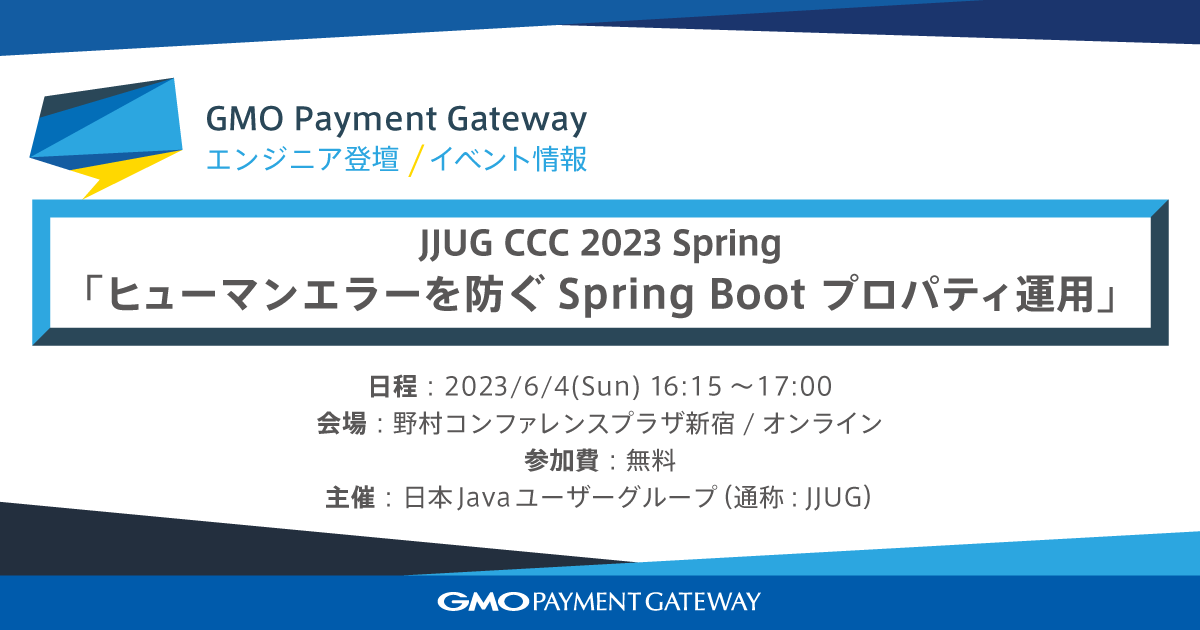 Overview
Title
JJUG CCC 2023 Spring
"Spring Boot Property Operation to Prevent Human Error"
Schedule
Sunday, June 4, 2023 16:15~17:00
Place
Nomura Conference Plaza Shinjuku / Online
Fee
FREE
Organizer
Japan Java User Group (JJUG)
URL
https://eventregist.com/e/luIcqEmpqPI2