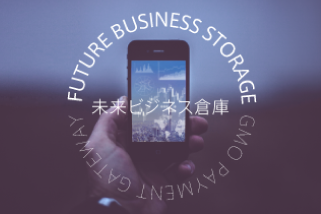 Media that introduces services that provide emotion and convenience to the world that arise from new technology
payment terminal that can be customized by ON / OFF
Credit card payment, such as railroad and distribution electronic money terminals, and points terminals, and there are several other terminals around the cash register. It's a scene that is often seen in stores these days.
payment method they want to use when shopping, but for the store side, the payment operation is complicated and the payment operation takes time.
However, recently, payment terminals that can combine payment method into one have appeared.
One of them, the multi-payment terminal jointly developed by GMO Financial Gate (GMO-FG) with a payment terminal company, is equipped with one terminal for each company's points in addition to payment methods such as credit cards and electronic money. What's more, you can choose only the stores you want to use at your own store.
For example, recently, retail, distribution, telecommunications companies and other companies in each industry issue points, but there are not many stores that have all of them, and it is common to handle specific points. payment terminal of GMO-FG has an ON / OFF function, you only have to turn on the points of the company you use.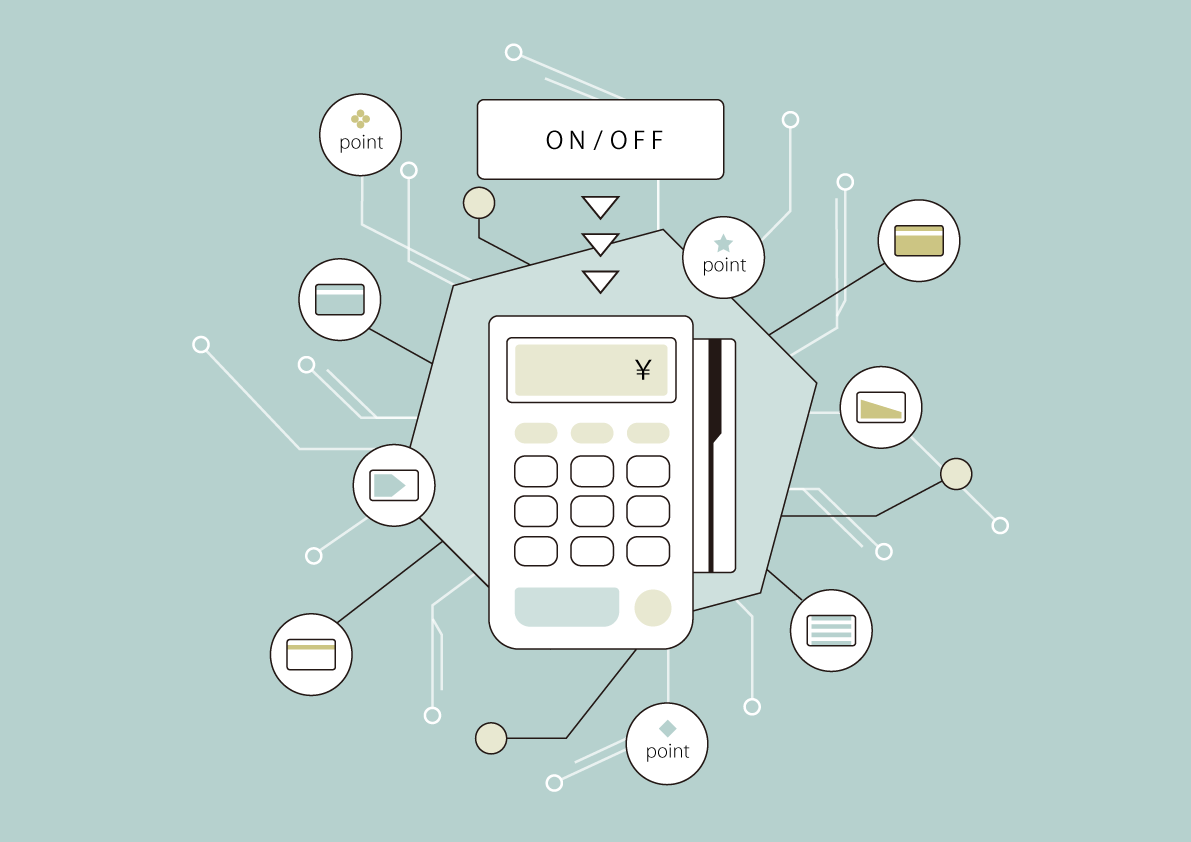 Of course, it is a terminal that is both convenient and secure because it supports IC and non-holding, which are essential for using credit cards.
payment terminal solves shortage of people
Efficiency around the cash register is not limited to multi-payment terminals. As the working population declines due to the declining population, labor shortages are a problem faced by many stores. As a solution, consumers themselves read the barcode of the product at the cash register and pay the displayed amount. Some stores have introduced this.
The self-checkout has a built-in payment terminal, and consumers can use a cashless method such as credit card or electronic money to make payment, so there is no exchange such as delivery of change and accounting is smart. In many cases, the time required for payment and accounting per person is shorter than that of a manned cash register without stress.
The store side can save labor by self-checkout, and can focus on important areas such as customer service, sales, and product / service development.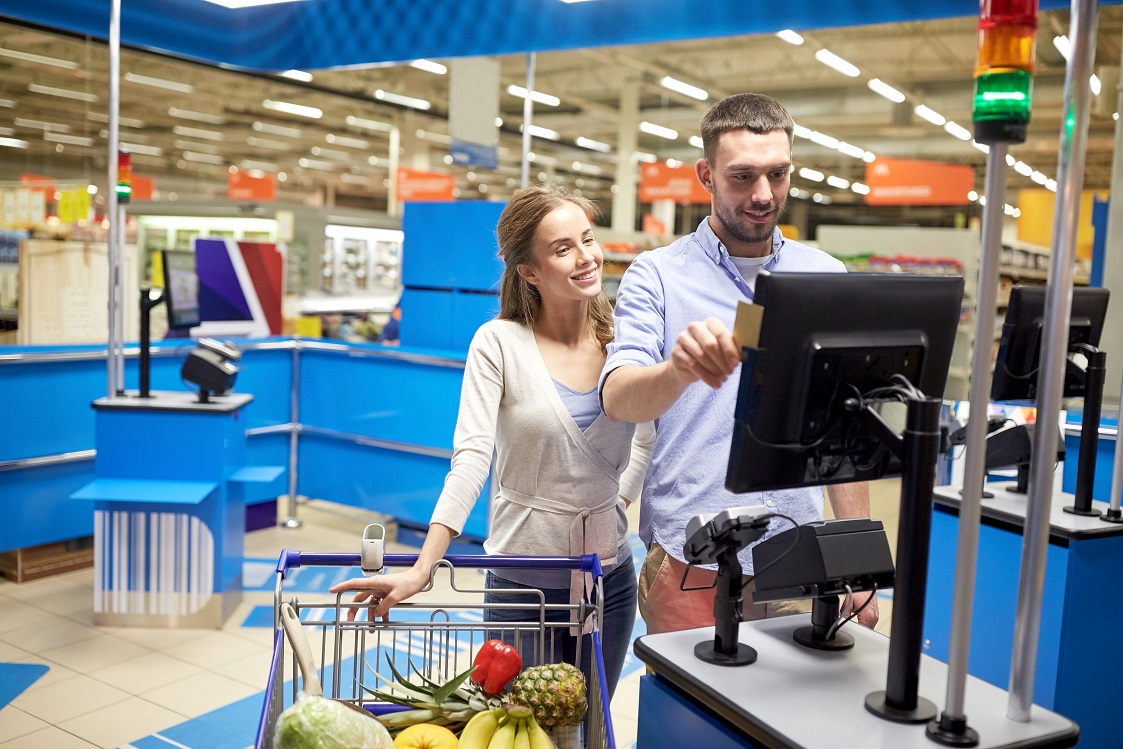 payment terminals play an active role in Unattended Market
In Europe and the United States, where cashless payments are progressing, QR payment not only color, but credit and debit cards, electronic money specific to each country, and smartphone-based payment are also widespread. Therefore, cashless vending machines are not uncommon, such as ticket vending machines at stations that do not have cash slots, and vending machines that accept credit card payment touch. Such Unattended markets use embedded payment terminals.
In Japan as well, cashless vending machines such as vending machines that support cashless payments and ticket vending machines with built-in payment terminals at restaurants and amusement facilities are becoming more common. It is not difficult to imagine that it will be incorporated into parking lot payment machines and hospital payment machines in the future for inbound support and cashless payments.
Furthermore, looking at the town, there are many unmanned vehicles that require cash, such as roadside meters, arcades, laundromats, and massage chairs. If these become cashless, the labor cost of collecting cash and the cost of handling cash such as equipment malfunctions such as coins and paper jams will be reduced.
Of course, in addition to the conventional cashless operation of unmanned aerial vehicles, new types of unmanned aerial vehicles will be born in response to changes in the social environment and lifestyle, and the unattended market will become cashless.
For example, an increasing number of companies are installing convenience store vending machines to improve operational efficiency and welfare programs. payment terminal into the vending machine and making it cashless, it will be possible to solve the complexity of payment
payment terminal is also useful for "registration-less" where the process from ordering the product to the payment is performed by the signage type order board or the order terminal and the product is received later. In addition to solving the labor shortage, cash registerless is expected to become widespread in the future, such as realizing smooth and stress-free purchases and supporting inbound tourism through multilingualization.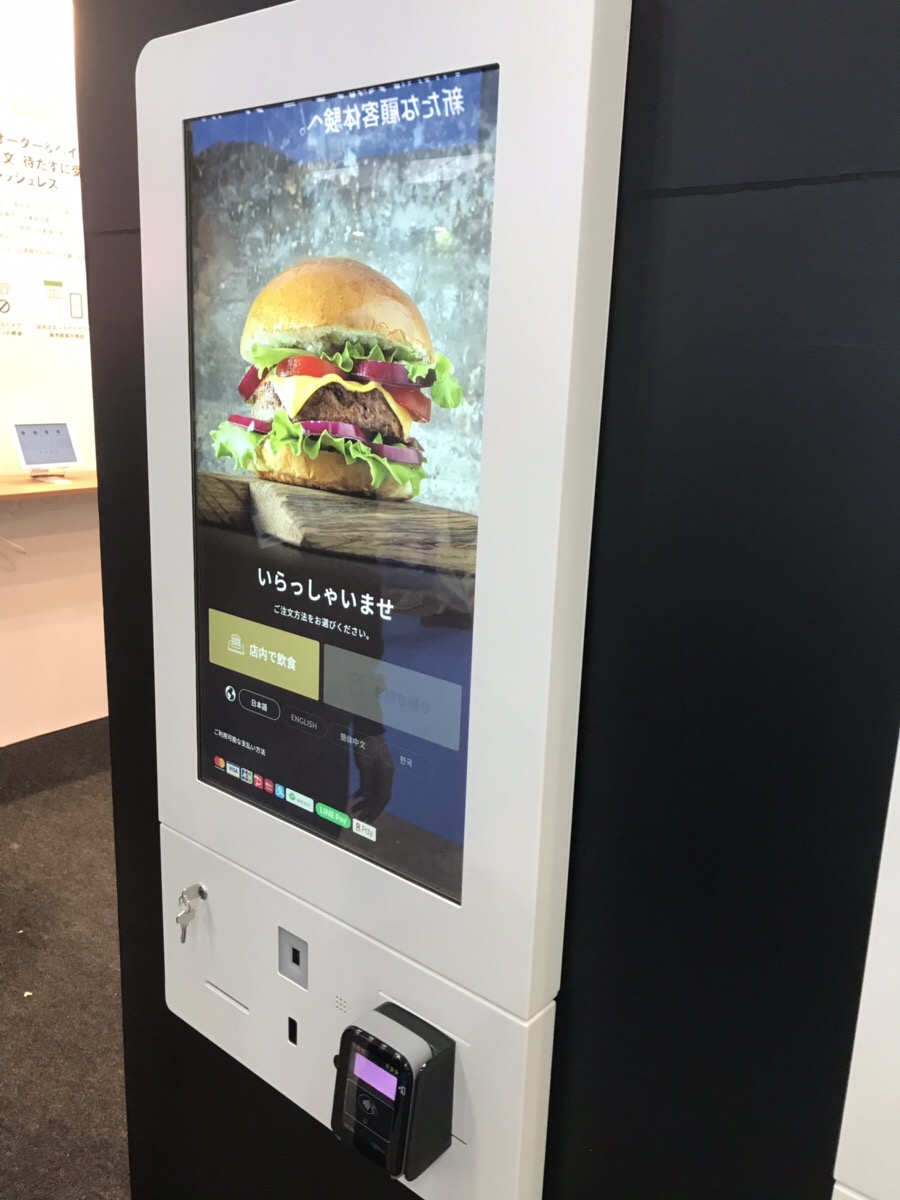 With the cashless society of Unattended Market, people's lives will be conveniently enriched.
* The copyright of articles and images in this content belongs to GMO Payment Gateway, Inc.