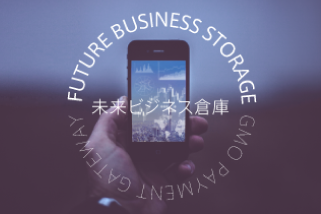 Media that introduces services that provide emotion and convenience to the world that arise from new technology
――What kind of company is GMO Medical Reservation Technology Research Institute?
Hagita: As you can see from the company name, we are a company that develops and sells reservation management systems for medical institutions. Founded in 2016, CEO Kumano (Naoyuki Kumano) has been developing medical systems since he was a student. On the other hand, I work for a company that develops reservation systems for various industries, and after meeting five years ago, I decided to work with them.
The introduction of IT in the medical industry is lagging behind that of other industries, and Kumano and Kumano created the "Medical Innovation byGMO", a reservation management system for medical institutions, thinking that they could make use of the reservation and time management know-how they had learned so far. And "Dentry by GMO", a reservation management system for dental clinics. Since it was first provided as a cloud service two years ago, it has been introduced by many medical institutions, mainly in Tokyo, and some hospitals have reduced reservation reception work by 60%, which has been effective.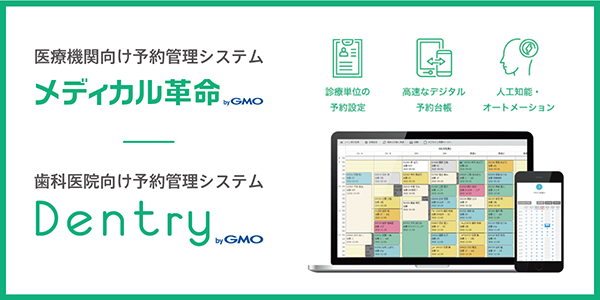 Our philosophy is to "enrich the medical field". In conventional medical institutions, clerical work has been complicated and has placed a heavy burden on staff. By streamlining this, we hope that professionals such as doctors and nurses can concentrate on their original role of caring for patients. In addition, if the labor related to office work can be concentrated, it will lead to reduction of labor costs and help management. This efficiency improvement in the medical field should not only be a merit on the medical institution side, but also a positive effect on patients.
――What is the issue of improving work efficiency in the office work of medical institutions now?
Hagita: Reservation management is a particularly big bottleneck in the office work of medical institutions. Many medical institutions accept patient appointments face-to-face or over the phone and manage them by handwriting them in a paper ledger. Every time you make an inquiry by phone or face-to-face, the business will stop, and since there is only one ledger, if someone is using it, you will not be able to accept other reservations, and you will be mistaken if you cancel or change the consultation date. Can also occur.
If this is digitized, multiple reservations can be made at the same time, and everyone involved can check it anywhere and reduce mistakes.
However, there is additional information for reservations such as "tests that can only be taken by people of even age", "pregnant", "second injection that should only be given every two weeks", and "securing medical equipment and parking lot at the same time". There were many, which raised the bar for systematization. Therefore, we thoroughly interviewed medical institutions and repeated verifications, and released "Medical Innovation byGMO" and "Dentry by GMO" as cloud-based reservation systems. Until then, there were many reservation systems that did not support complicated reservation conditions. In this way, while providing the reservation management system, we have come to understand the needs of patients who use medical institutions. It was an improvement in convenience regarding appointments for medical treatment and payment of medical expenses.
GMO Medical Reservation Technology Research Institute Co., Ltd. Executive Officer CTO Mr. Hagita
――What kind of request was it?
Hagita: Many people have multiple medical examination tickets for several medical institutions in the neighborhood, and their wallets are bulky or lost, which makes management difficult. Also, with regard to reservations, there are many people who find it inconvenient because there are many desired days on the phone and it takes time to communicate, and it is difficult to know which days are available. In addition, some people have the experience of waiting for accounting even if they actually visit for medical treatment. The smartphone app "Summary Examination Ticket by GMO" was developed to meet these demands and released in December 2018.
This allows you to combine multiple medical examination tickets into one with the app, and also allows you to make reservations, fill out questionnaires, accept, and make payment.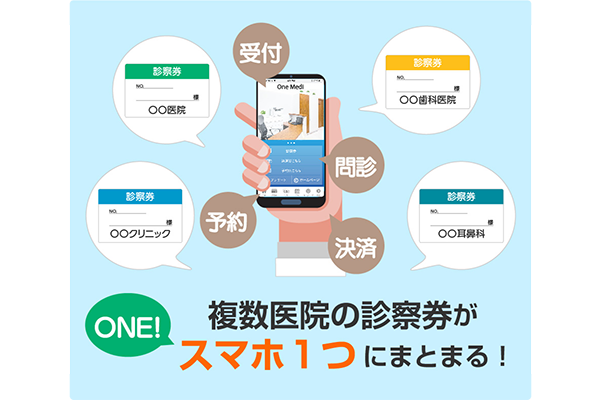 The reservation is linked in real time to the reservation data managed by "Medical Innovation byGMO" and "Dentry by GMO", so you can see the available date and time at a glance and make a pinpoint reservation. There have been services that allow you to make reservations on the website, but it took time to launch the browser, follow the bookmarks, and open the page. If it's an app, you can access it with a single touch. In addition, since the payment function is built into the app, payment is completed on the app. We entered into a capital tie-up with GMO Epsilon, a group company of GMO Payment Gateway, a leader in payment services, and joined the GMO Internet Group in order to provide highly convenient apps with payment functions.
――What kind of changes do you think will occur in the future with the "Summary Examination Ticket by GMO"?
Hagita: I think the concept of time involved in patient examinations will change. There is no need to worry about waiting time because the conventional flow of face-to-face or telephone reservations and receptions, accounting after medical examinations, and next reservations are eliminated, and everything is completed with the app. We believe that it is very effective in preventing congestion and nosocomial infections.
In addition, with the "Summary Examination Ticket by GMO", payment without cash, so if possible, you will not have to deal with cash that you do not want to touch hygienically in the medical field. In some small clinics, the medical staff is also in charge of accounting, and it was troublesome to disinfect the hands each time, but that is no longer necessary.
――I feel that it is an innovative app that will significantly change the environment surrounding medical care, but how will it evolve in the future?
Hagita: At the moment, you can only register your own medical examination ticket on one smartphone, but in the future, we would like to make it possible to register your child's medical examination ticket as well, further improving convenience. payment method such as supporting electronic money.
Also, in the future, we would like to cooperate with dispensing pharmacies so that the price of medicines can be payment
Looking further ahead, I envision that the smartphone with the app will eventually become a medical institution itself. When the reserved time comes, the doctor will be connected online to start the examination, and the medicine will be delivered by courier at a later date. payment are all automatically in the app payment will be. If such remote medical care becomes possible, it should help elderly people and those who have difficulty going out. Of course, it will not be realized immediately due to the revision of the law, but we are expanding the business domain while catching up with the future movement of the world, and improving the work efficiency of medical institutions and the QOL (quality of life) of patients. I would like to come.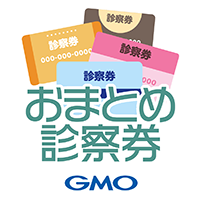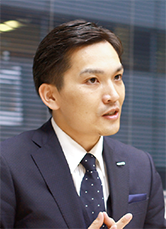 profile:
GMO Medical Reservation Technology Research Institute Co., Ltd.
Executive Officer CTO
Mine Asahi Hagita
After working as an engineer at an IT company, he participated as a founding member of Medical Reservation Technology Research Institute Co., Ltd., and became a director and CTO. He has been in his current position since the company became GMO Medical Reservation Technology Research Institute Co., Ltd. in September 2018.
* The copyright of articles and images in this content belongs to GMO Payment Gateway, Inc.