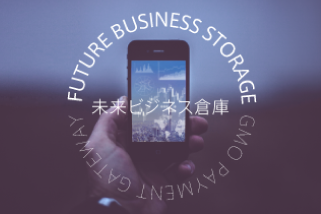 Media that introduces services that provide emotion and convenience to the world that arise from new technology
--In just six years since its founding, it has grown to become one of the largest cloud service providers in Japan in the fintech field. From the idea of the service to the development (realization) phase, the user acquisition / expansion phase seems to be very smooth.
Tsuji: We aim to dramatically enrich the lives of our users by providing services that allow us to "face positively with money and expand our possibilities." Money is important for both corporations and individuals, but managing it can be troublesome. For example, few individuals know exactly how much they have and how much they use each month. This leads to uneasy anxieties and worries about money and is an obstacle to enriching one's life. Our philosophy is to solve these anxieties and worries with technology, and to create a mechanism that can be automatically and easily made. I feel that the widespread acceptance of this philosophy facilitates the shift from the conception phase to the development phase and the user acquisition / expansion phase.
Currently, the number of registered users of PFM (Personal Financial Management) services such as "Money Forward" has reached about 6 million (as of January 2018). In addition, the service lineup of the "MF Cloud Series" has been enhanced, and it has been selected as the No. 1 cloud-based accounting software that accounting firms want to introduce to their advisors.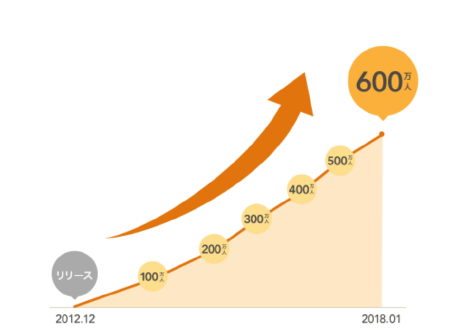 <Changes in the number of "Money Forward" users>
User voice is the origin of service development
――What made you focus on the theme of "solving personal money worries" in the first place?
Tsuji: Before the company was founded, I was enrolled in Monex, Inc., but at that time, President Oki Matsumoto said, "Democratization of the capital market" and "Institutional-level products for individual investors." I really sympathized with it. finance services for users in the world did not yet have such a thing. Then I founded Money Forward to make it myself.
It seems that there was a clear vision from the beginning, but I didn't have the image that it would be the service it is today. However, I was confident that if I had a customer pane about money and created a service that could eliminate that pane, it would be acceptable.
I think the most important point is "Is it really possible to eliminate the customer pane?" It is often said that the service "Nice to have" will disappear after all. You can only use the service if you have "Must Have". I think the difference between success and failure is whether or not you can make it. The reason why I expanded the service from only personal services to corporations at first was because I realized that I should do it by looking at the user questionnaire. User feedback has always been the starting point for service development.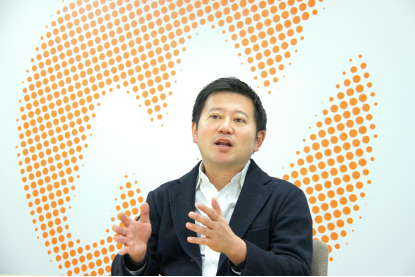 The important thing is
Each member of the organization
Understand and sympathize with values and move independently
――What is the driving force when you start a new field or business? Also, what should management leadership be?
Tsuji: The root is the intention and desire to "have such a service" and "want to create such a service", but when I put it into practice, I have three values, "User Focus", "Technology Driven", and "Fairness". I cherish. The basic stance is to focus on the user first, develop using the appropriate technology, and provide it fairly to everyone.
On the other hand, I think that the manager and the founder are just one role in the company. Rather, it is important for each member of the organization to understand and sympathize with these values, and to take the initiative to realize them. I happen to be good at management, so I'm just in charge of management, and I can't develop or design products myself. I think that the company can become stronger if each member does what they should do in each division of roles.
We currently have about 250 employees, but it is a flat organization and an environment where we can talk to each other. Regardless of the position, if it is essentially correct, it will be put into practice. Sometimes my opinion is denied (laughs). Generally speaking, the correct opinion is that 30% of what everyone is saying is enough, and if the president's opinion is absolute, the organization will be in jeopardy. I think that the management of a company where everyone gives frank opinions is sound.
Throw away the delusions on the creator side,
Humbly deal with user movements and voices
――What is the important point in the process of creating new ideas and concepts into actual services?
Tsuji: When developing a new service, we focus on one KPI. Instead of this and that, we decided to "improve only this one point first", and then we just need to improve and how fast we can run the PDCA cycle to verify whether we are really moving toward problem solving.
At this time, the beliefs such as "the user should be like this" and "should move like this" are almost delusions on the part of the creator, so we have to throw away all of them and humbly face the user's movements and voices. Don't.
In addition, when expanding the range of services, we will start from the place where the synergistic effect is high to some extent. For example, since "Money Forward" made it possible to visualize individual money, the next step was to create a mechanism to automatically save money, and the automatic savings application "Shiratama" was created. It is spread so that it becomes a seed.
You should also consider collaborating with companies that have resources that you don't have. For example, in 2016, the first financing service in Japan, "MF Cloud Finance," invoice data and accounting data," provided by GMO Epsilon, a group company of GMO Payment Gateway. Did.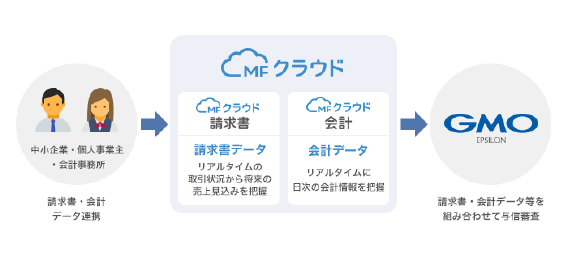 ――Finally, what will happen to the company organization and customers as of 2030? Please tell us about the future vision of Money Forward.
Tsuji: In the FinTech domain, we will take advantage of the fact that we were the first to be listed in Japan, and we will do our best to accelerate the speed of development and become a money platform for all individuals and corporations.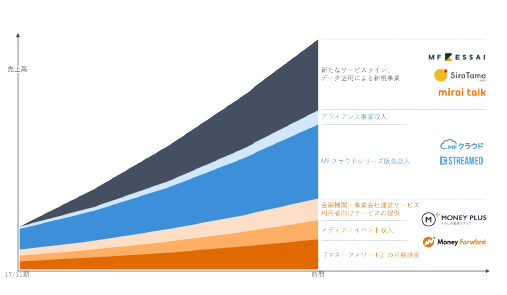 <Money Forward Future growth strategy >
In addition, we would like to create world-class services and companies not only in Japan but also in Southeast Asia, which will be a growth center in the future. Just as there are companies like Sony and Toyota in the high-growth period and Japan is now, I think that our generation must also create a company that can provide such world-class innovation. Hopefully we are one of them.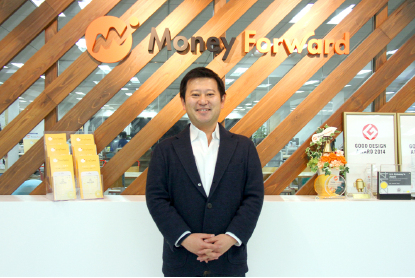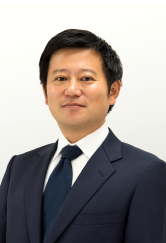 Profile:
Money Forward Inc.
President & Chief Executive Officer
Yosuke Tsuji

After graduating from the Faculty of Agriculture at Kyoto University, he received an MBA from the Wharton School of the University of Pennsylvania. After working at Sony Corporation and Monex Securities Co., Ltd., he established Money Forward Inc. in 2012. He also serves as the secretary of the Japan Federation of New Economy and a member of the FinTech Study Group of the Ministry of Economy, Trade and Industry.
In 2016, he was ranked in Forbes JAPAN's "Best Entrepreneur Ranking in Japan". He was also selected as one of the Nikkei Business' "100 Most Influential People in Japan 2017". In January 2018, he received the Venture Management Award at the 43rd Business Awards.
* The copyright of articles and images in this content belongs to GMO Payment Gateway, Inc.
Cooperation: JBpress